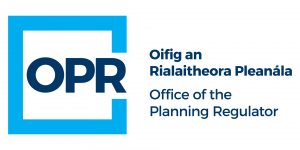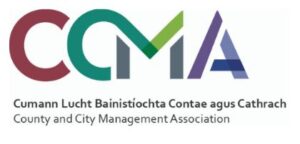 Local Authority and Regional Assembly Staff Training
On this page you can access the recording from the OPR, CCMA and DHLGH training event entitled 'Marine Spatial Planning' held on Thursday, 6th July 2023. The video link contains the following:
Policy and Regulatory Context for Marine Spatial Planning in Ireland – delivered by Karina Fitzgerald, Planning Advisor, Marine Planning Policy and Legislation Unit, Department of Housing, Local Government and Heritage (DHLGH) and Colin Ryan, Senior Planning Advisor, National and Regional Urban Planning Policy Division, DHLGH.
The Maritime Area Regulatory Authority's Role – delivered by Edwin Mooney,

Senior Marine Advisor, MARA Establishment Unit of DHLGH.

Planning Functions in the Nearshore Area – delivered by Helen Quinn, Acting Senior Planner, Clare County Council.
An Bord Pleanála's Role in Consenting in the Maritime Area – delivered by Ciara Kellett, Director of Planning, SID, Climate and Marine, An Bord Pleanála.